Granite Railway Frog and Marker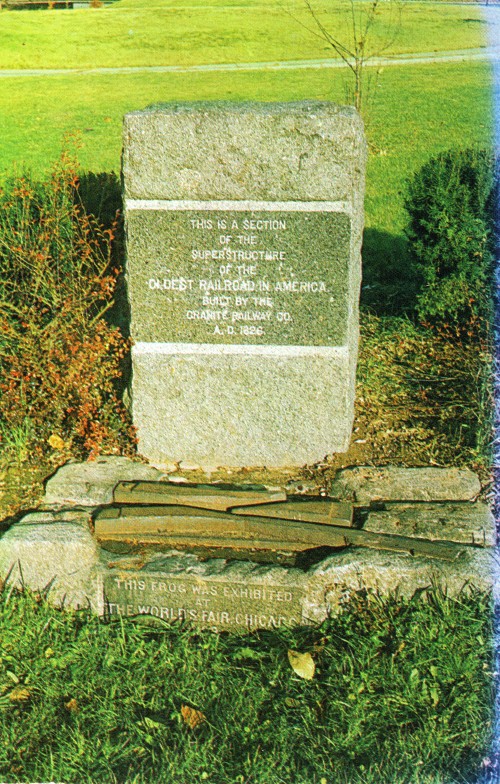 Granite Railway Frog and Marker located at Adams St. & Granite Ave.
"This is a section of the Superstructure of the Oldest Railroad in America built by the Granite Railway Company A.D. 1826. This frog was exhibited at the World's Fair Chicago 1893."
The Granite Railway was part of the transportation system used to haul granite blocks quarried in Quincy to Boston to build the Bunker Hill Monument. The Granite Railway stretched from Quincy to the Neponset River in Milton where the blocks were then loaded onto boats for Boston.